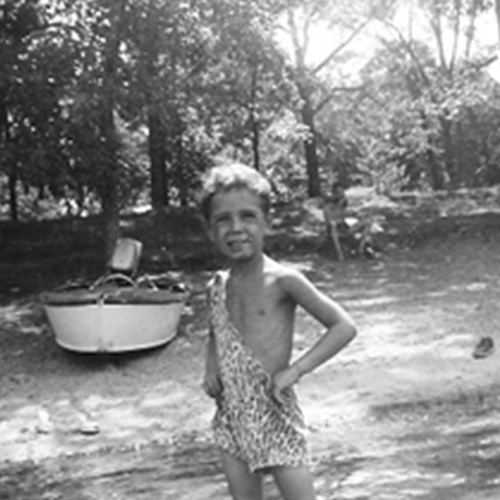 Bob grew up
in Cicero Illinois.
As a kid in fourth grade, inspired by old Marx Brothers movies on TV, he wanted to play the harp but settled on his second choice, the violin, because the lessons and the instrument were more accessible at that time. In the eighth grade, he got his first piano and a unique blend of man and instrument was born.
In high school, Solone was an art major and violinist in the orchestra. He studied classical piano with Lydia Smutny Sterba, and had a brief adventure sitting in with the rock band, "Ides of March". While at Morton College, he began his nightclub performance career.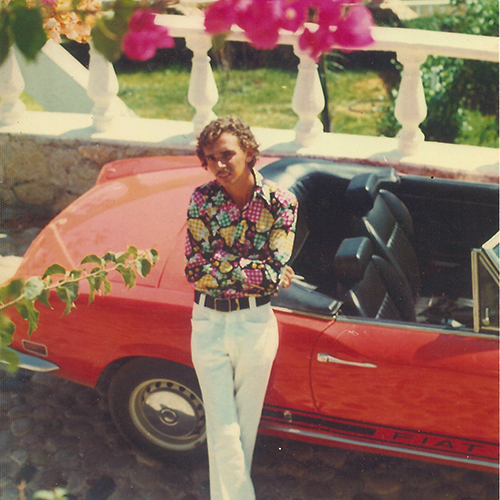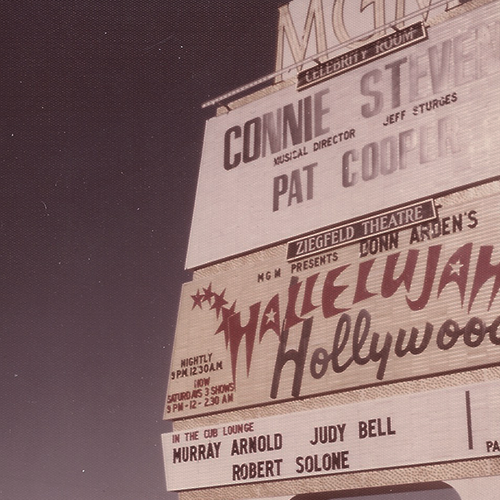 In the 1970's,
Bob began performing
at some of the best clubs in Chicago and internationally, in Europe and Mexico, with extended winter engagements in the Canary Islands, Acapulco, Cuernavaca, and Puerto Vallarta.
In 1975, he played at the MGM Grand Hotel and Caesar's Palace in Las Vegas.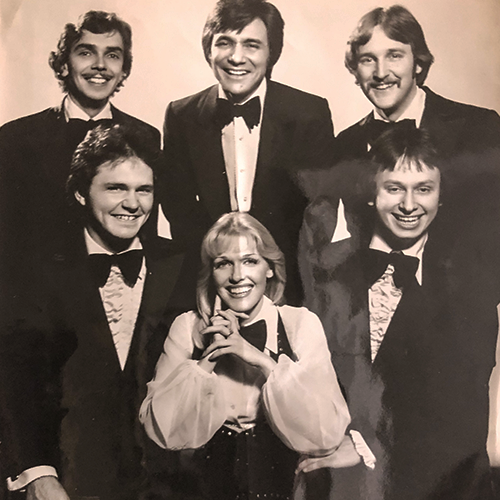 Bob with Jean-Paul Vignon
Returning to Chicago,
he did a series of solo piano concerts
at Rosary College in River Forest, IL. In 1977-1978 Bob was the musical director for French singer Jean-Paul Vignon.
In 1979, Bob moved to New York City and began performing at clubs including River Café, Ted Hook's Backstage, Grand Hyatt-Trumpet's, Gaslight Club, St. Regis Hotel (where Salvador Dali was living), Chelsea Place, Green Street Café, and culminating in 1983 with a performance of his own composition with string orchestra at Carnegie Recital Hall.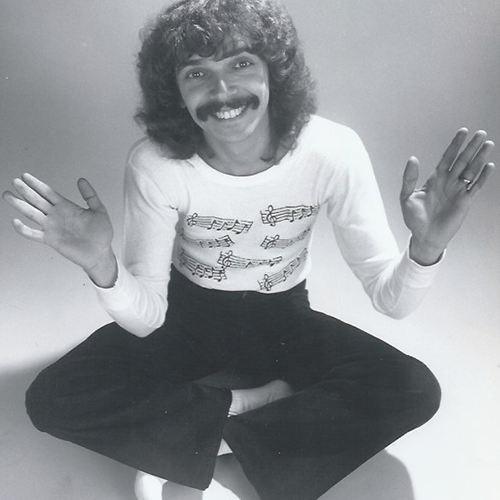 New York City
The Henning Years
During his four years in New York City, Solone, on a lark, grew his hair long and unintentionally, and to everyone's surprise, became a look-alike for the popular magician, Doug Henning. While Doug was starring in the Broadway musical "Merlin", Solone was holding forth two blocks away at the popular Ted Hook's Backstage Piano Bar. The resemblance soon became confusing to the public, so Solone cut his hair and ended that adventure.
"Pianist Bob Solone at Backstage looks so much like Doug Henning, the customers expect him to saw a piano in half."
– Earl Wilson, New York Post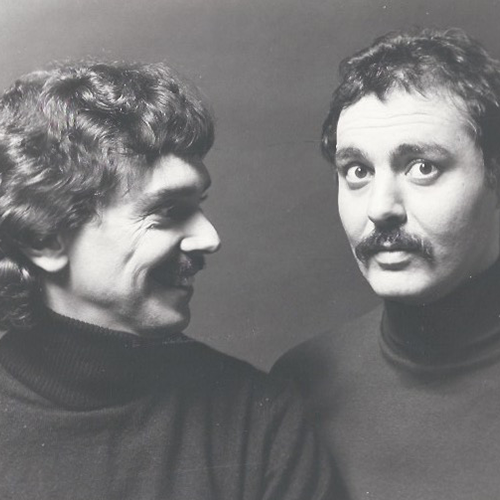 Bob then returned to Chicago where
he teamed up with pianist/singer Tony Zito
to form a two-piano team that enjoyed a decade-long engagement at the popular French bistro, Yvette on State Street.
The 1990's brought performances in Italy and recordings with Ester Hana, Joel Barry, and Gwen Pippin. With a reputation as a fine accompanist, Solone has played for a long list of singers, including Barbara Eden, Debbie Reynolds, Dorothy McGuire, Sandler & Young, Larry Riley, and Victor Lanza. He studied composition under William Ferris, Bernard Brindel, Leo Edwards, and R.J. Dvorak. He studied jazz piano under Alan Swain. Also an accomplished vocalist, Bob studied voice under Carlos Faria in New York and Phil Ford in Las Vegas.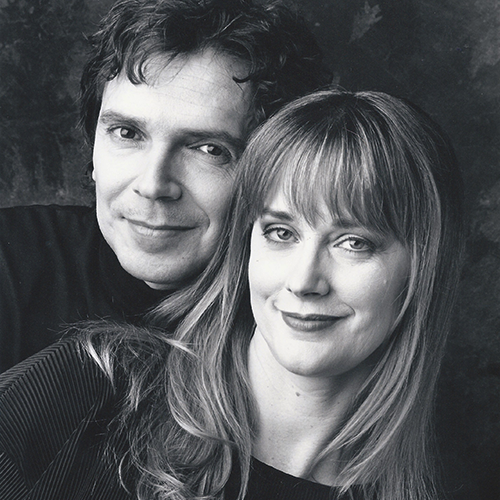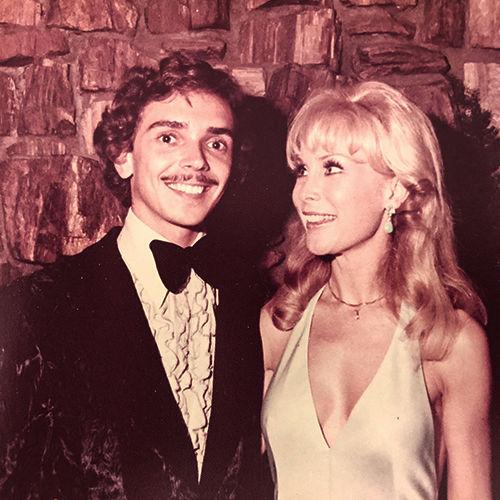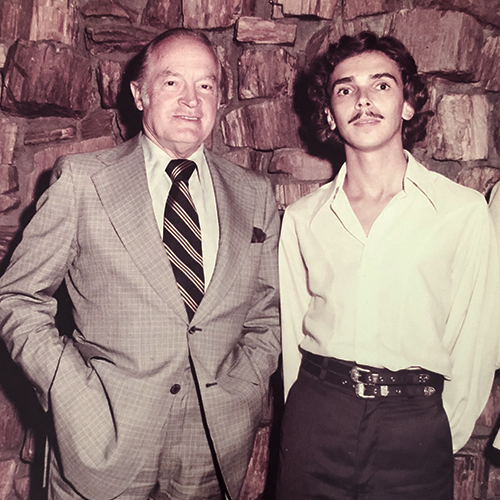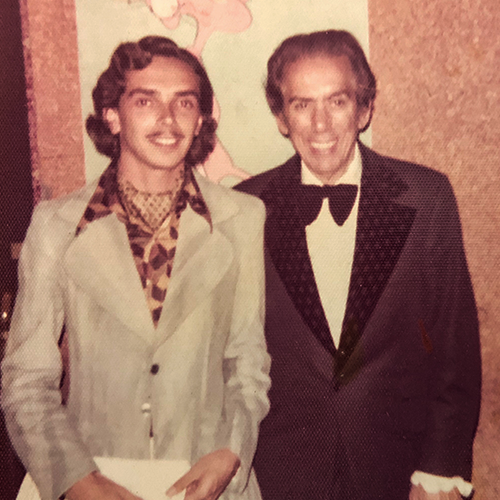 Bob with Carmen Cavallaro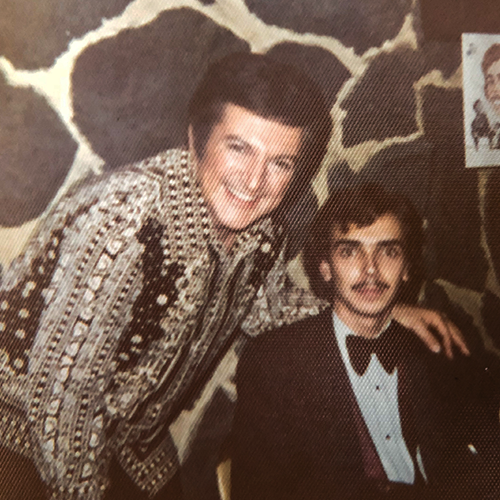 The Smoking Man
And Other Musicians
Professional musicians are among Solone's biggest fans. One night at his Caesar's Palace engagement he was playing a medley of soft, late-night style popular songs of the Larry Hart – Kurt Weill variety…when a short, tanned man in a tuxedo drifted away from his noisy companions and walked over to the piano. He listened with his head down, absently dragging on a cigarette until Solone finished.
"That was good," said Sinatra. "That was very good."
Chapter 2
The Composer : The Music of Bob Solone
Robert began composing in the 1980's, and has studied orchestration with Chicago composers, William Ferris, Bernard Brindel, Robert Dvorak, Kurt Westerberg, and in New York with Leo Edwards. While in New York, Solone premiered his "Introduction and Fantasia for Piano and String Orchestra" at Carnegie Recital Hall.
More recently in 2004, Solone published his first work, his TANGO for piano. TANGO is also adapted as a cabaret-style song titled HE LEAVES THEM WANTING MORE, with lyrics by Marcia Klatt. Also in 2004 he completed his PRAYER for Oboe and String Orchestra and adapted it for mixed chorus and soprano solo with a text by Marcia Klatt. Then came AURORA BOREALIS, a Tone Poem for Orchestra and Shackahachi; and a musical comedy, "LOVE IN THE MIDDLE AGES: A Baby Boomer's Guide to Love and Sex", with book and lyrics by Scott Urban.
Original Works:
Prayer for Oboe and String Orchestra. Also arranged for Soprano and Chorus. Italian Version. English Version.

Aurora Borealis, a Tone Poem for Orchestra and Shakahachi.
Introduction and Fantasia for Piano and String Orchestra.
Finale from Grieg's Piano Sonata arranged for orchestra.
Preludes I and 2 for piano
Tango for piano
LOVE IN THE MIDDLE AGES: A musical comedy. Listen to Sleeping Alone or The Quiet Ones or Non Illegitimi Carborundum
Chapter 3
Just A Bit More BS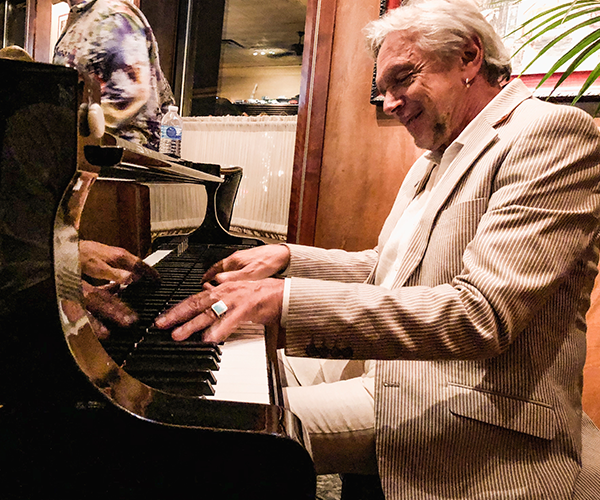 Bob Solone
is the best piano-bar entertainer in his price range.
Once introduced in New York City as "Bob Solone, a moderately well-known, mid-western piano player", and praised by critics: "Solone has the salon, not saloon technique", he has clawed his way up the ladder, from the Terminal Lounge in Logan Square, to the Zebra Lounge on State Parkway, oh yes, and up to Carnegie Recital Hall in New York City, and back down to the few remaining piano-bars in downtown Chicago.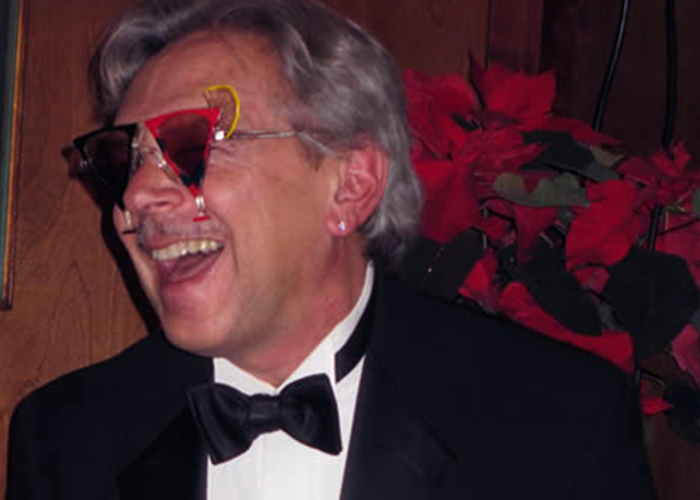 Bob with martini sunglasses
Currently holding forth
every Wednesday from 6:30 to 9:30 pm at Sayat Nova at Ohio St. and Michigan Ave.,
feeding his flock of piano-bar-loving minions, skillfully accompanying throngs of local singers, knocking `em dead with MacArthur Park and flourishing piano stylings of Andrew Lloyd Weber's greatest hits. Bob often feels like the "piano man" in Billy Joel's song.
In 2003, Bob wrote the music for a Broadway-style musical, "Love in the Middle Ages", about baby-boomers out on the dating scene (obviously a comedy). And by 2008, he and lyricist Scott Urban, finally scraped together, with the help of friends and family, a very small budget for a five-week production of the play in Oak Park, Illinois. It received mostly rave reviews! Off to BROADWAY (and Belmont).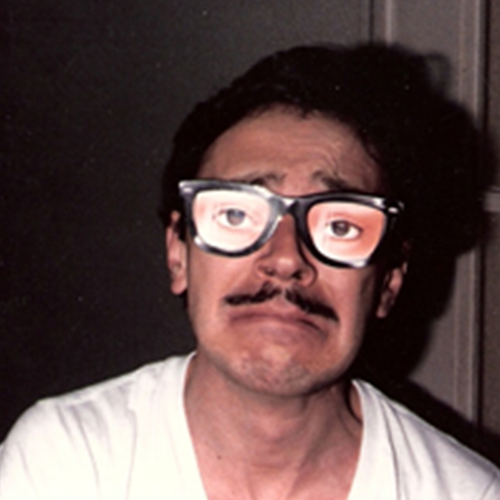 But alas,
it was 2008,
and investors on the verge of a larger Chicago production of "Love in the Middle Ages" backed out, leaving a perfectly delightful and currently relevant Musical Comedy sitting on the shelf. So, his big shot at a Broadway Musical career may be over, unless of course, an "angel" appears to give new life to his musical.
But, a hard-working trooper to the end, "88 keys, 10 fingers, no problem", Bob will hopefully be holding forth at his piano bar until one day at a ripe old age, he keels over in the middle of "Phantom of the [freaking] Opera".